Media search group is a web designing and marketing company that aims to transform your web development, web design, digital marketing, and branding experiences into something you can never probably think of. They work for people from various industries, in fact, in the sense of every industry. They have been working for financial businesses, start-ups, travel and tourism, medical centers, retail businesses, eCommerce, artistries, and even individuals wishing to set up their own websites and blogs.
These types of media companies help various businesses generate and increase their sales, build loyalty with their customers by designing intuitive and responsive websites, get more profits, driving web traffic on their sites, creating online brand awareness for their products, connecting and engaging with customers online, and fostering growth in overall sales of their company.
Features of Media Search Group
Media Search Group has more than ten years of experience in offering quality digital marketing solutions to companies of all sizes, from start-ups to small enterprises and large corporate houses. They have an in-house team of 60-plus internet marketing professionals: web developers, web designers, content creators, social media experts, and internet marketers.
Their clientele is spread over 150 countries, including the United States, Canada, England, Switzerland, Singapore, South Africa, India, Europe, and other countries.
They handle your internet marketing project customarily based on your business and brand's specific needs and expectations. They ensure appropriate and proper brand communication.
They make sure that your website should mirror your business, brand, products, and services. A website serves as the face of your brand or company on the platform of social media.
 They offer compatible, accessible, and responsive web design services.
They prioritize good communication with their clients and deliver excellent results while giving service on time and within the previously agreed budget.
Attention to detail is paid so that every project could get right and deliver according to your requirements.
The business ecosystem online is very competitive, and when it comes to web design, you require a stunning and innovative website without carrying a hefty price tag. At Media Search Group, every client has an unmatched service tailored to their specific needs with a very affordable pricing system.
Media Search Group aims to offer affordable SEO services to clients. The company is committed to offering result-oriented services of SEO that ensure a successful ranking. To ensure you make strides in your SEO, experiments are conducted to understand what's working and what's not working for your website and implement the things that work for you. The social media team is well-versed in the social media environment. The focus on social media gives them an unmatched understanding of the space.
Once they discuss your needs, investigate your competitor's activity and immediately leap into your brand's goals. Expertise is used in social media to identify what can work great and resonates with your audience while delivering results to your business.
Team of Media Search group
They have an expert creative team of digital marketing and web design professionals. They believe in delivering amazing results in brand visibility, online presence, engagement, lead generations, conversions, and web designing.
The range of services and product offerings is powered by audience insights, efficient experiences, data and backed by a hardworking team of web designers, web development professionals, social media experts, creative content creators, and other such internet marketing professionals. They have a strategic goal of meeting the demands of every unique project handled by them.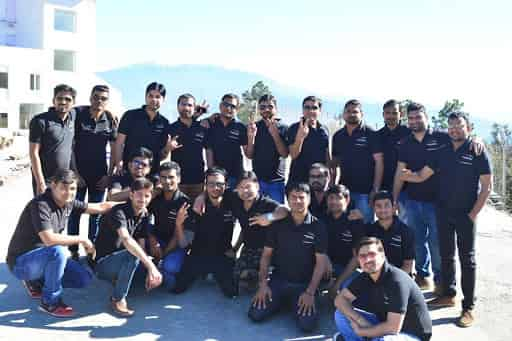 The team is equipped with the right skills, innovative strategies, creative instruments, high-end tools, and skill sets to greatly impact your internet marketing and web design processes.
Media Search Group utilizes the latest technology to provide you with digital marketing solutions. Their team is highly skilled in various programming languages, including Java, C++, JavaScript, Python, and Ruby. The web design team is also knowledgeable on frameworks like Node.js, Spring Boot, Angular 8, Bootstrap, React, Apache Hadoop, jQuery, Spring Security 5, Apache Spark, Cordova, and Xamarin.
Mission
Their main mission is to see that businesses–  from small setups to large corporations-succeed in their digital marketing activities on social media. They strive to provide quality, high-end internet solutions at the most affordable price. You will not think to end the relationship with them after delivering your first project; they continue to work together to ensure that you remain competitive in your online business adventures to create more brand existence.
At Media Search Group, they think differently and work differently to achieve your potential business level.
Why Choose Media Search Group?
At Media Search Group, they treat each project of their clients like it's their own project. Many businesses don't realize how potential digital marketing and web designing teams are for their online business success and customer building. They all get to work for various reasons. For some, it is about building skills; for others, it is about impressing clients; and for others, it is about connecting their brand with the customers.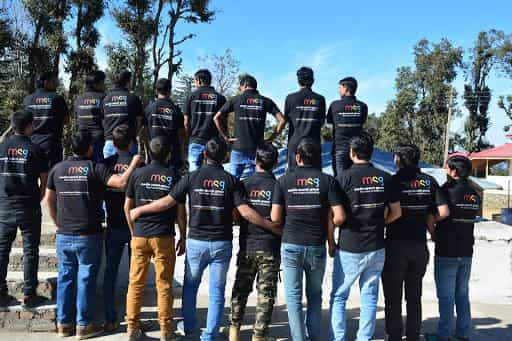 Media Search Group is all about working together as a team of professionals to create the best experience for their clients. At Media Search Group, they empower, nurture, value, and support every team member to deliver their best efforts.
They bring together the smart, creative, and innovative minds under one roof called the Media Search Group and move together with their clients by sharing their clients' achievements and successes. They share the joy, celebrations, and great moments with their happy clients, supportive partners, and industry professionals through community groups, workshops, social media platforms, and forums.